Edit: This article originally appeared on my Blogspot blog.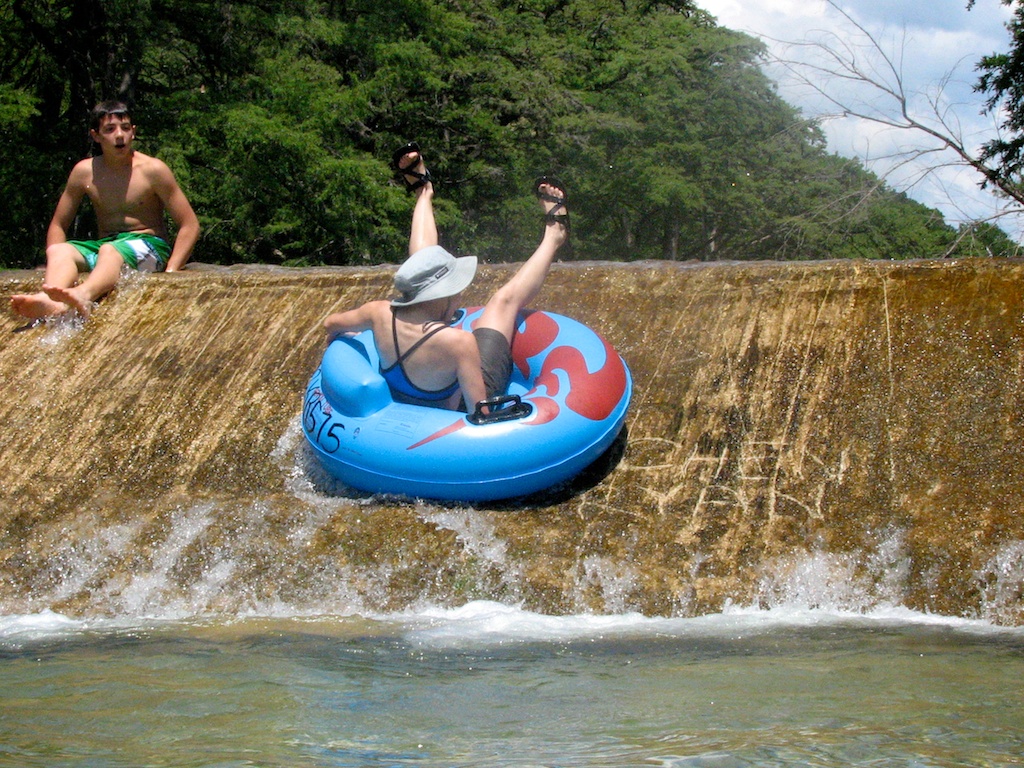 Hey folks… sorry there's been no updates in a long time. We've been involved in a lengthy labor dispute with the elves who actually manufacture the pieces you read. Rest assured we're in negotiations now, however, and we should be able to resume production shortly. We've got a lot of catching up to do, including tales of adventure from San Francisco and Costa Rica! In the meantime, please enjoy the following. We apologize for any inconvenience.
(Concan, Texas) This past weekend saw us engaged in death-defying watersport (see Melina above) on the raging Frio River in central Texas. We joined Kevin and Michele Glynn-Lopez (pictured at right, below) for a couple days of kayaking and tubing and general loafing-about.
Kevin and MicheleIn other news, the summer has been busy. Melina is almost done with her classes (wild cheering) and school will begin again shortly (booing and hissing). Hope all is well with you.