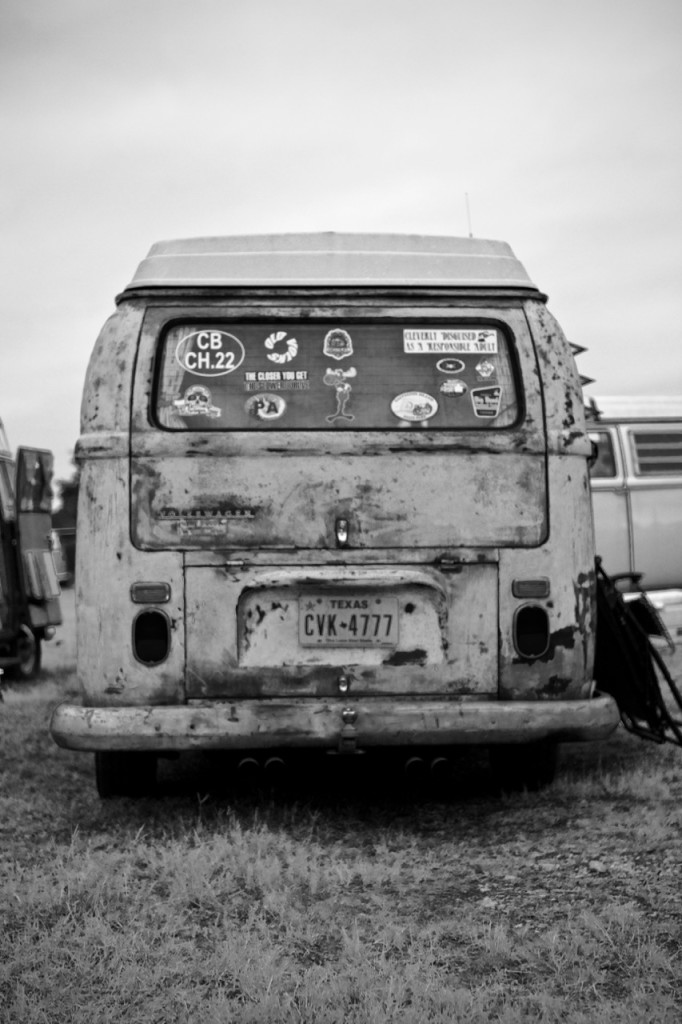 For the second year in a row, I attended Texas Busfest, although sadly without Melina as she was under the weather. Which was too bad, because the weather during the campout was, in fact, perfect. Temperatures were mild, skies were mostly clear, and nights were cool. It was a bit windy on Friday night, but that's why you always bring a jacket.
It was good to see some familiar faces from the VW, and in particular Texas Vanagon communities. Word is that in total there were 85 VW vans, including a record 32 Vanagons in attendance. It wasn't as big as last year overall, but still very well attended.
Olly ran great, and with his freshly painted bumpers, he looked pretty sharp as well. I used Rustoleum Bumper and Trim Paint, which is darker than the stock charcoal gray, but it has a satin trim that looks good. We'll see how long it lasts. A number of other Vanagons had their lower rockers painted with Rustoleum Bed Liner Paint, and I think I'm going to go that route. I need to clean up some of the lower body seams, and then that should provide a pretty durable finish. Also on my mind are new seats. Sludge had some installed, and they are quite comfy. And leather! Shooftie has a write up, and if I can get the brackets made, it should be an economical option. I'm not crazy about black, but I could live with it for more comfortable seats.
I picked up some of Abel's bug screens, and they're quite nice. Very compact, and I think they'll do a good job of keeping critters out when the front windows are open. Also, although  designed to be placed on the outside of the van, they'll work on the inside as well, to deter theft. Now if I can get a three panel canvas for the pop top, and some darker curtains, we'll be traveling in cool comfortable style.
Maybe you'd like to see some pictures?